What is the dead sea? Why don't you sink in it? That you will find out here.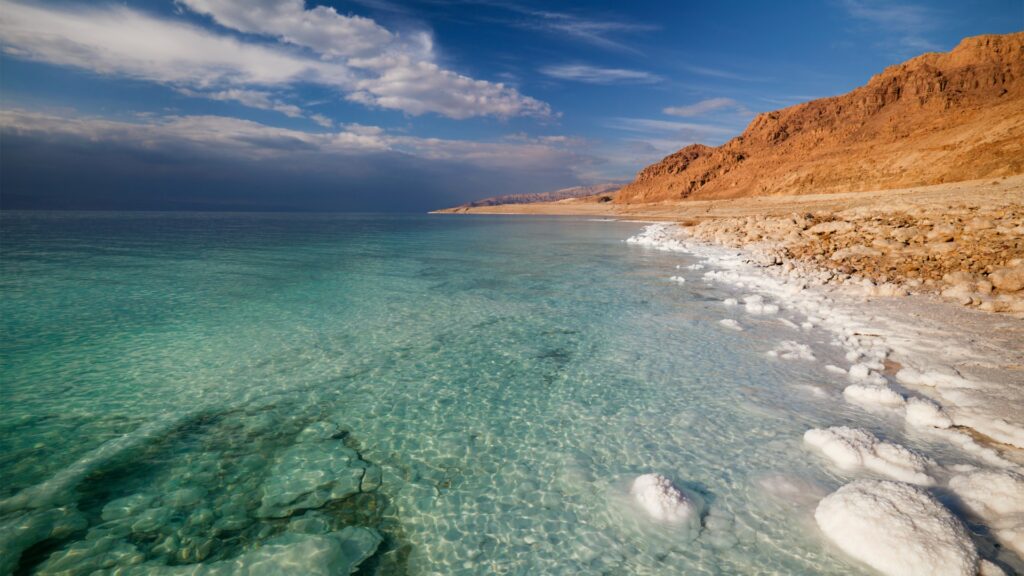 The dead sea was earlier called The Salt Sea/ Sea of Salt.

The dead sea is located at the lowest point on earth. The surface of the Dead Sea is 1300-1400 below sea level.
The Dead Sea is about 34 percent salt. For millennia, people have reported health and skin benefits from exposure to Dead Sea water and mud.
THE ONLY THING THAT CAN SURVIVE IN THE DEAD SEA IS BACTERIA.
No recognizable creatures can survive in the Dead Sea, which means no jumping dolphins, no swimming fish.
The water of the Dead Sea is full of salt, which makes it much denser and heavier than freshwater. If you swim in it, you float very easily.